Some Great Fishing Reel Options From Zebco, Daiwa, Pflueger, Penn and Cadence
While it is certainly possible to find a quality fishing reel under $100 in 2019, the best performing and most durable reels tend cost a bit more. If you are in the market for a reel that will stand up to the elements, deliver superior versatility and performance and last for many years, these high end reels are your best bet.
With the introduction of mare products and brands every year it can be tough to sort through all the options to find the spinning reel that is right for you. Hopefully this post will help you get the reel that best suits your needs.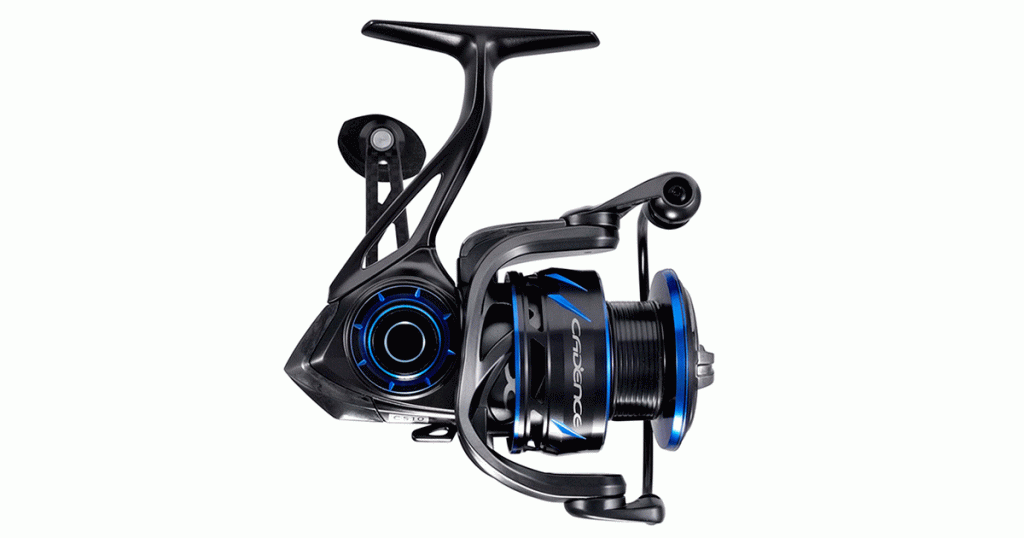 Features:
Magnesium frame
10 ball bearings plus 1 instant anti-reverse baring
Carbon composite rotor and side plate
Machined aluminum spool
Size: 6.6″ x 5.5″ x 3.5″
Carbon fiber handle and EVA knob
Saltwater or freshwater
If you are in the market for a high end reel the Cadence CS10 is tough to beat. It has a high quality fit and finish, a smooth drag and a durable carbon fiber handle. In Spite of it's plus $100 tag the CS10 is a bargain from a quality and feature standpoint.
Cadence is a relatively new reel company, but they have established themselves as a great value in the fishing world. They are able to sell their high quality gear at relatively low prices by selling exclusively online.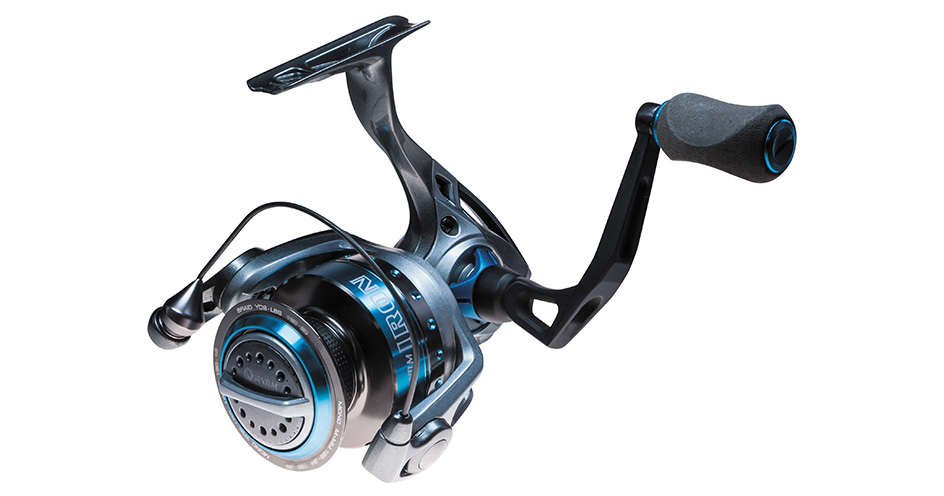 Features:
6 Bearings (5 + Clutch)
SaltGuard 2.0 multi-layer corrosion protection finish
TiMAG titanium fail-proof bail wire with magnetic trip
MaxCastII spool design
Continuous Anti-Reverse clutch
SCR aluminum body and side cover
Specifications:
Type: Spinning
Bearings: 5 + 1
Anti-Reverse: Continuous
Hand Retrieve: Right/Left
Gear Ratio: 5.2:1
Inches Per Turn: 33″
Mono Capacity (yds./lbs.): 225/12
Max Drag: 22 lbs.
Weight: 11.9 oz.
The Iron PT series takes saltwater fishing to the next level with high-performance technologies including the SCR aluminum body with SaltGuard 2.0 corrosion protection and a sealed CSC ceramic, stainless steel and carbon-fiber drag system.
The titanium bail on the Iron PT is a great feature, because that tends to be the part of a reel that takes the most abuse in almost all types of fishing. The weather sealing on this reel is effective enough that you don't have to worry about accidentally dunking it in the water. Overall this is an impressive lightweight reel than is versatile enough to replace several specialized reels which ultimately more than justifies the price tag.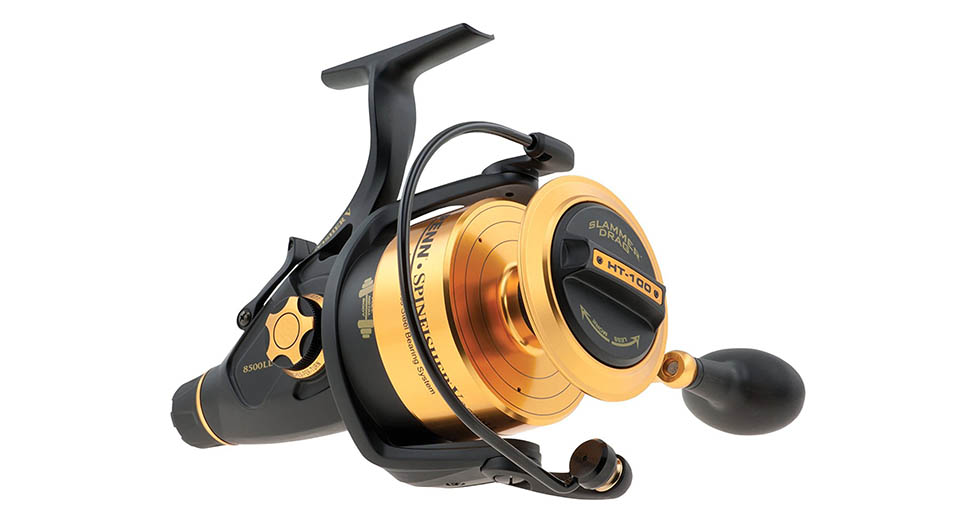 Features:
Full Metal Body, sideplate, and Techno Balanced rotor
Machined and anodized aluminum Superline spool with Line Capacity Rings
Sealed HT-100 Slammer Drag System
Instant Anti-Reverse
5 shielded stainless steel ball bearings.
Friction Trip Ramp for accurate long distance casting
Can be used with Berkley or Spiderwire Superline
The  Spinfisher V by Penn features a Water Tight Design so whether you dunk the reel in the surf, or let it ride in the spray all the way home, you don't have to worry about saltwater getting into the gearbox or drag system. The Slammer Drag System is a truly sealed drag system with a total of 3 HT-100 drag washers (1 on the top of the spool, 2 underneath the spool). A Full Metal Body and side plate keep precise gear alignment under heavy loads.
At it's current  price point the Spinfisher is one of the toughest most durable reels in it's class. If you fish in in places where you tend to get your reel wet, sandy and dirty then the Spinfisher might be a good choice. It can take a beating and still keep casting. This durability comes with some added weight when compared to other reels on this list. At 2.7 lbs it is over twice as heavy as the Zebco Iron PT mentioned above.
One of the best features of the Spinfisher V is it's friction trip ramp which is helpful for preventing premature bail trip when casting. Another helpful feature of the Spinfisher is it's line capacity rings which are marked at 1/3, 2/3, and full capacity which allows anglers to quickly and easily see how much line is left.
The Spinfisher comes in eight different sizes and eleven different models, so it should be easy to find a version that fits your needs.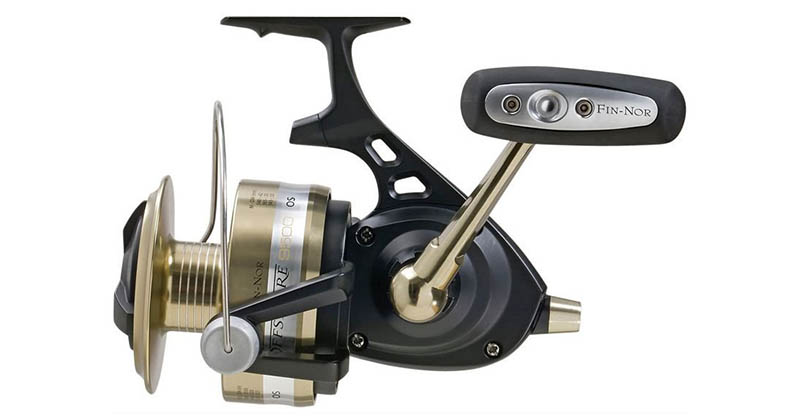 Features:
CNC machined-aluminum body, rotor and side-plates
Stainless steel drive gear, pinion gear and center shaft
4 double-shielded stainless steel bearings
Oversized 11-disc offshore drag system
Anti-corrosion protective coating
Fin-Nor's sealed Offshore MegaDrag™ multi-stacked drag system
Six sizes available
Fin-nor's tagline for their Offshore series of reels is, "Big reels with big ambitions". Props to the marketing team for coming up with a catchy slogan, but that means nothing if the reel doesn't back it up when it is in use. Fortunately the Offshore series of reels makes good on their slogan. There are six different sized reels in the Offshore series, and they all feature Fin-Nor's sealed Offshore MegaDrag™ multi-stacked drag system and a fail proof external bail trip.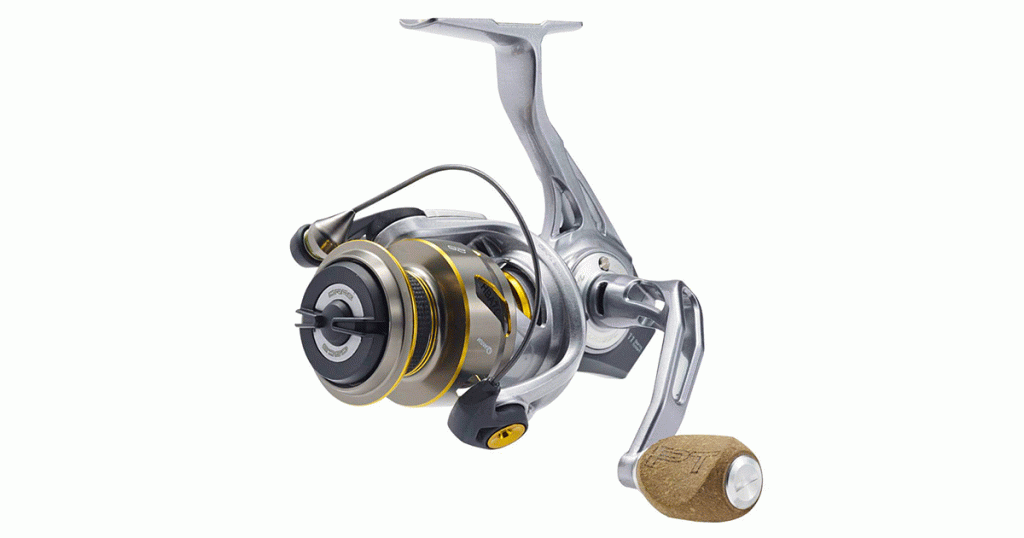 .
Features:
Ani Corrosion Bearings
Patented nickel titanium bearings
Reel Engine Design
Aluminum uni-body construction
Foot forward offset design for better balance.
Maxcast 2.0 lip design
Specifications:
Type: Spinning
Cork rubber handle
Titanium bail
Bearings: 9:1
Rotor Construction: Carbon fiber
Weight: 11.8oz
Dimension: 4″x3″x3″
The Vapor PT from from Quantum is a durable, lightweight spinning reel. that features an oversized 90mm carbon fiber handle, cork rubber handles and an aluminum frame. The aluminum uni-body construction has a foot forward offset design to shift the weight for greater balance. The Vapor PT casts like a dream and spool stroke is optimized for even line lay and reduced vibration.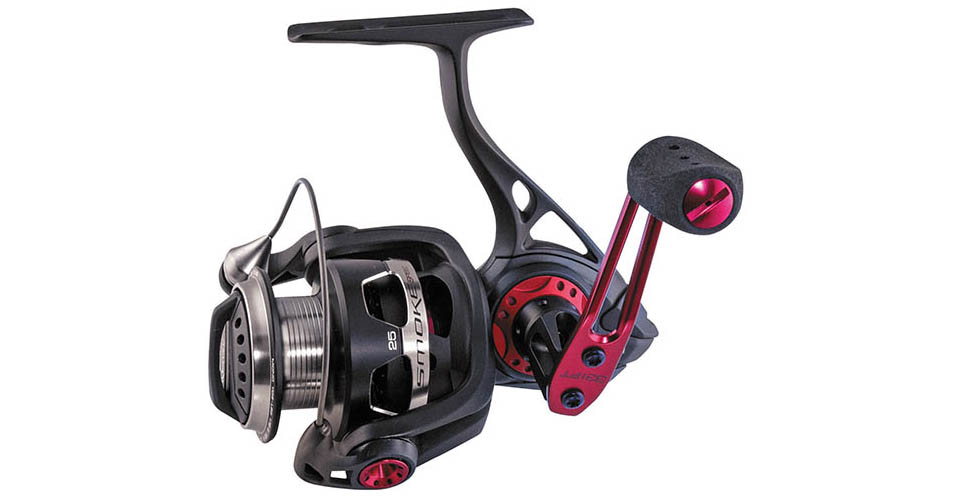 Features:
Continuous Anti-Reverse clutch
10 Bearings (9 + Clutch)
Lightweight aluminum body and side plate
Carbon fiber and ceramic drag system
Speed Freak 6.2:1 gears for 33″ per turn retrieve
Specifications:
Type: Spinning
Bearings: 9+1
Anti-Reverse: Continuous
Hand Retrieve: Right/Left
Gear Ratio: 6.2:1
Inches Per Turn: 33″
Mono Capacity (yds./lbs.): 150/8
Max Drag: 18 lbs.
Weight: 7.6 oz.
The high-speed Smoke PT Speed Freak models feature a blazing fast 6.2:1 gear ratio for high speed techniques, along with an indestructible titanium bail wire, lightweight C4LF carbon-fiber rotor design and CSC carbon-stainless-ceramic drag system.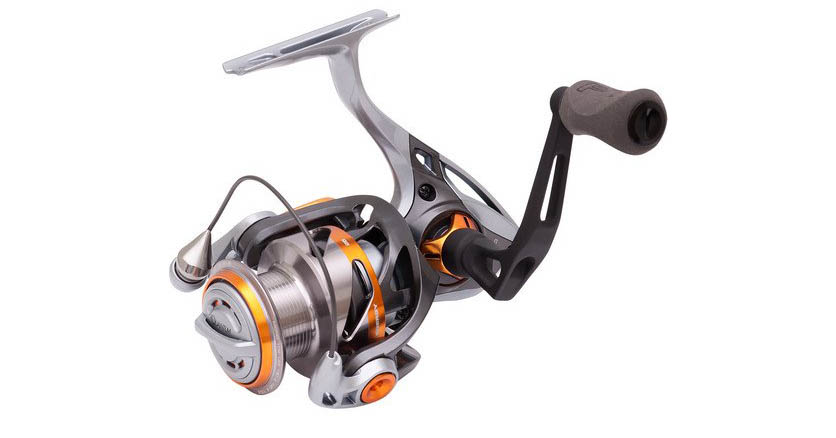 Features:
Polymer-stainless hybrid PT bearings
LMS line management system
Continuous Anti-Reverse
Machined aluminum handle
Double-anodized aluminum spool
SCR aluminum frame and side cover
Extra Spool
The Quantum Energy PTi series has a legendary reputation as a solid performer on the professional tournament trail, and for the weekend angler that knows how to target big fish. With 11 bearings for ultra-smooth cranking and an indestructible titanium bail wire, Energy PTi provides worry-free fishing when it's all on the line.
The Supreme XT is the lightest reel in its class, and delivers years of quality performance. Its super-lightweight magnesium body and rotor, braid ready aluminum spool, and sealed carbon fiber drag are perfect for freshwater or inshore fishing. This reel is also incredibly comfortable to fish, featuring a lightweight carbon fiber handle, EVA handle knob, and effortless retrieve.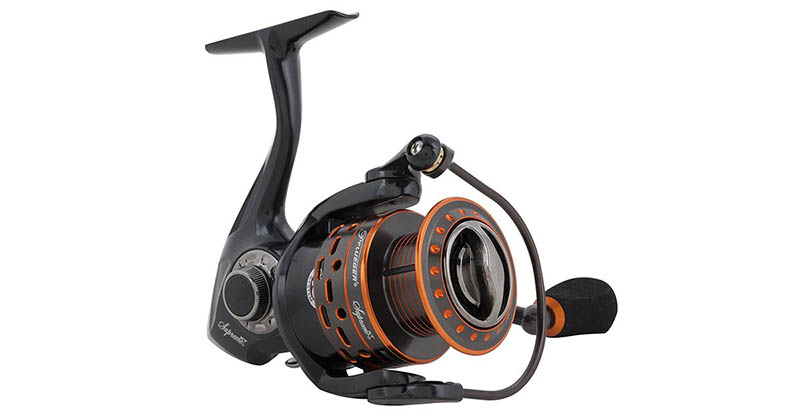 Features:
10 Bearing System: Corrosion resistant stainless steel ball bearings
Magnesium Body and Rotor: Feather light design
Braid Ready Spool: Allows braid to be tied directly to spool
Sealed Carbon Drag: Sealed system, always lubricated, always smooth
Carbon Handle: 21% lighter than aluminum
EVA Knob: High density EVA, lightweight comfort
Slow Oscillation Gearing: Improves line lay and minimizes line twist
Specifications:
Reel Size: 35
Gear Ratio: 6.2:1
Retrieve Rate: 33.80″
Bearings: 10
Braid Capacity (Yards/lbs): 250/8, 220/10, and 160/14
Mono Capacity (Yards/lbs): 230/6, 185/8, and 155/10
Max Drag: 12 lbs
Anti Reverse: Instant
Spare Spool Material: No
Weight: 8.00 lbs